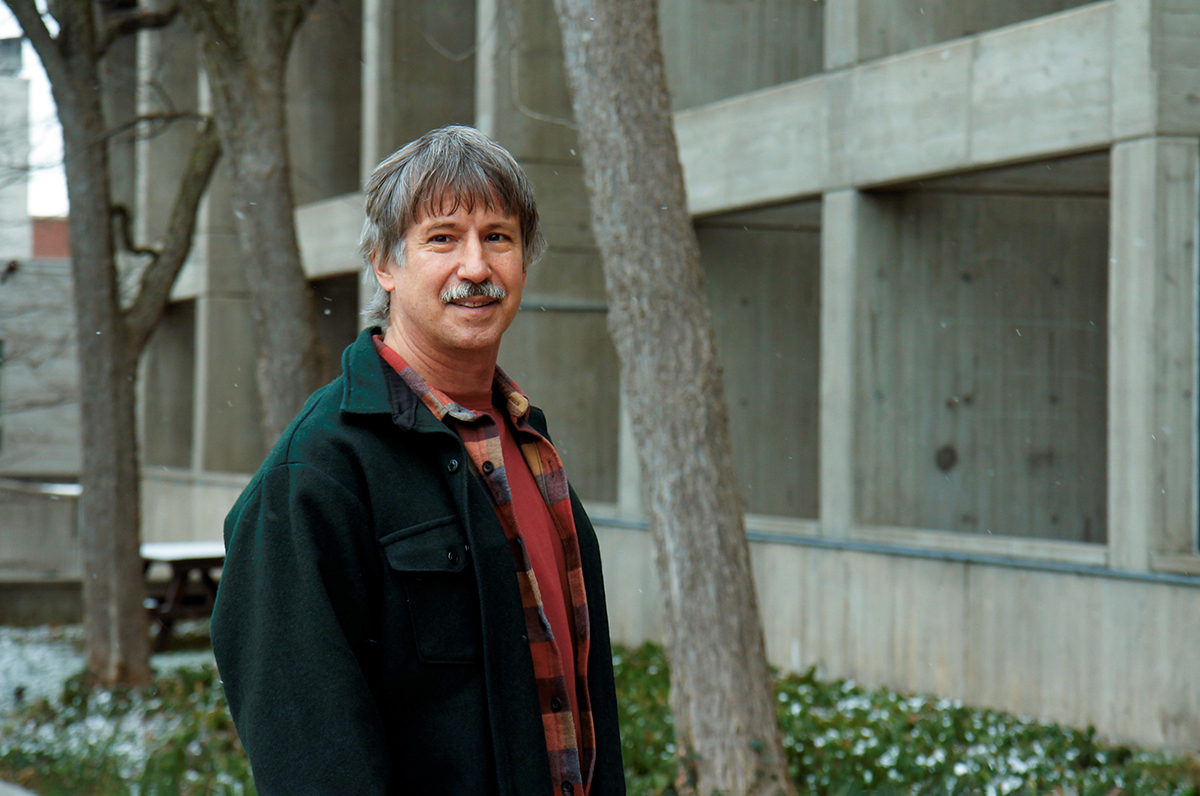 ---
This press release was published by ESF Communications and Marketing.
https://www.esf.edu/communications/view2.asp?newsID=8812
---
Dr. Jerrold Belant, Camp Fire Conservation Fund professor and director of ESF's recently formed Global Wildlife Conservation Center (GWCC), was named a voting member of the International Union for Conservation of Nature (IUCN).
The IUCN is the most influential international organization working in the field of nature conservation and sustainable use of natural resources. It is involved in data gathering and analysis, research, field projects, advocacy and education.
"My ability to serve as a voting member of this organization on behalf of ESF and the GWCC will allow us to more effectively address urgent conservation challenges, helping to ensure environmental integrity and sustainable use of our natural resources now and in the future" wrote Belant in an email.
Belant has been involved in several international conservation organizations, including current membership in IUCN's Species Survival Commission and former chair of their Small Carnivore Specialist Group. He also served as an organizational member of the International Federation of Mammalogists and board member of the International Association for Bear Research and Management.
Belant has participated on the editorial boards of numerous journals, and currently is an Editorial Board member for Bioscience. He has received more than $15 million in external grants, co-edited three books, and along with his students and collaborators, published almost 300 peer-reviewed articles. He has conducted or participated in several global conservation assessments, including human-caused mortality of the world's terrestrial animals and how human development has influenced animal movements. At present, he is working to assess the response of wildlife worldwide to COVID-19, global trade in threatened species, and assessing the effectiveness of IUCN's approach for assessing suitable habitat for species.
IUCN members meet every four years at the World Conservation Congress to adopt the IUCN program and budget for the Union, establish the mandates for its commissions, elect the councillors and chairs of the commissions, and adopt policy directives.